28 February 2022
European QP Association and ECA Foundation inform about the Passing of their former Chairman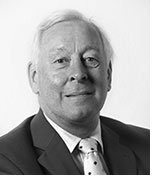 It is with deep sadness that we must advise that our friend and colleague, Richard (Dick) Bonner passed away on Monday 7th February 2022.

Dick was, until he resigned in 2017, Chairman of both the ECA Foundation and the European QP Association and remained closely connected with both organisations until his untimely death. He was always happy to offer advice and support. His extensive knowledge of the pharmaceutical industry was gained over the course of 31 years working in production, technical services and in both Quality Control and Quality Assurance functions. He was a Qualified Person and was formerly a Senior Quality Advisor for Eli Lilly and Company, before establishing himself as a well-respected independent quality consultant.

Already a very popular speaker at many conferences and training courses organised by the ECA Academy, Dick joined the ECA Advisory Board in 2002 and, in 2007, was nominated as the organisationís Director of Regulatory Affairs. Dick was well-known in the field, so he assured appropriate recognition for ECA and successfully raised its profile. In 2010 he was appointed Vice Chairman and in 2011 he succeeded Daniel Scheidegger as Chairman of the ECA Advisory Board, which later became the ECA Foundation.

Throughout his leadership, Dick continued to advance the ECA making it one of the leading stakeholder organisations in the field of pharmaceutical quality assurance and GMP/GDP, in Europe and beyond. During his tenure, five new special interest groups were established providing colleagues in the industry with valuable information and services. His vision, in restructuring the organisation, has allowed the ECA Foundation to involve colleagues from other industry groups on a case-by-case basis and has also allowed representatives from European authorities to get involved in certain ECA activities, whilst ensuring that the latter retains its independence and avoids any potential conflict of interest.

At the end of 2012, Dick also became Chairman of ECAís European QP Association (EQPA); representing Qualified Persons in the European Union. Here also, he was the major driver in the development of activities and establishing the EQPA as a well-respected organisation throughout the pharmaceutical industry.

Dickís energy and vision shaped ECA and we will always remember his enthusiasm and the willingness with which he shared his extensive knowledge. With his passing, the ECA and the EQPA have lost not only an extraordinary personality and great leader, but also a very good friend.